30 March 2020 Update from our Accounting Team:
Effective immediately, we ask that you please do not send any paper mail or deliveries to our offices. Also, please make arrangements to pay your accounts using electronic payment methods instead of physical checks.
Click here to pay via credit card or PayPal.
To call in with your credit card information:
Sheena Devine - 612‐371‐2121
Sharon Jensen - 612‐371‐2124
---
20 March 2020 Update from our UK Team:
Our SLW UK office continues to function as normal on a remote work basis. SLW UK advises of the following deadline extensions that have been made available from certain European intellectual property offices, as of 20 March 2020.
European Patent Office
Current deadlines set by the European Patent Office extend until 17 April 2020 at least. This deadline extension also extends to International applications handled by the European Patent Office but does not allow for an extension of the priority period. This deadline extension includes the 31-month period for entering the European Regional Phase. The procedural steps for an effective entry into the European phase can therefore be taken without any loss of rights up until the extended period (presently 17 April 2020).
Oral proceedings - Boards of Appeal
Oral proceedings will not be held in the premises of the Boards of Appeal until 17 April 2020. Concerned parties will be contacted accordingly with a communication.
Oral proceedings - Examining and Opposition divisions
The EPO has decided to postpone until further notice all oral proceedings in examination and opposition proceedings scheduled until 17 April 2020 unless they have already been confirmed to take place by means of videoconferencing. During this time the EPO will explore options for further facilitating, where applicable, the use of videoconferencing in oral proceedings.
UK Intellectual Property Office
The UKIPO have stated they will take whatever measures they can to support rights applicants and their attorneys who have been affected.
Deadlines
The UKIPO will extend time periods where national and international legislation allows. They will extend these dates under the discretionary powers afforded to them. They are willing to consider requests for extensions of time as favorably as possible on a case-by-case basis.
Hearings
The UKIPO will continue to operate hearings via telephone, Skype or other virtual methods.
No further physical hearings will be booked or take place until 1 June 2020 (this date will be kept under review).
Parties will be contacted over the next few days if their current hearing arrangements need to change.
EUIPO (European Union trademarks and designs)
Due to the restrictions on movement in Spain the EUIPO are working from home.
Deadlines
Time limits have been extended to 1 May 2020 which is in practice 4 May 2020 due to the holiday weekend.
We appreciate receiving your instructions regarding domestic and foreign docket deadlines at your earliest convenience, so that we can extend the same courtesy to you and to all of our foreign associates and patent offices in the event that local conditions become challenging. We extend our sincere best wishes in solidarity with you.
---
17 March 2020 Update:
Schwegman remains fully operational and functional, while currently being fully staffed remotely in a Work From Home mode using our long-established and well-supported remote work infrastructure. While our offices cannot welcome visitors at this time—in full support of community health and safety efforts—we remain available and accessible to you online and by telephone, steadfastly working to support our clients, our staff, and our communities during this challenging time.
---
09 March 2020 Update: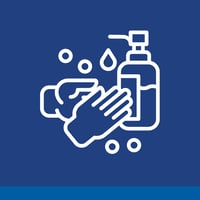 1. We are monitoring government advisory information including from the Centers for Disease Control (CDC), government patent & trademark offices, and other news sources. We have implemented best practices to ensure health and continued uninterrupted service.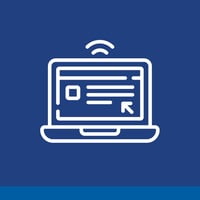 2. While our offices are currently open for visitors without restriction, our personnel are self-monitoring and will self-isolate, as appropriate. For well over a decade, our infrastructure has fully supported secure remote work by our attorneys and staff located throughout the U.S. and internationally. We fully expect to be able to continue to manage our docketing deadlines and workflow, even if our travel and work-from-home restrictions are put into play, as the situation demands.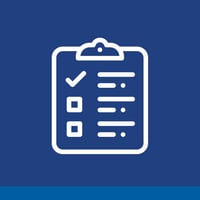 3. We do request that our clients provide us with your instructions at your earliest convenience, particularly as U.S. or foreign docket deadlines approach, so that we can extend the same courtesy to you, and to our foreign associates or patent or trademark offices who may be facing local challenges.
Our thoughts extend to all affected by the coronavirus. Our wish for you is to stay safe. We also want to assure you that Schwegman Lundberg & Woessner has an active plan in play, so we can continue to provide you with the service you expect while also safeguarding our people.